Transform Big Ideas into Action... Fast
SilverstoneCIS (Creative Interactive Solutions) delivers game-changing customer experience and mobile-first omni-channel engagement platforms in partnership with disruptors; fast-tracking digital business, marketing innovation and transformation at scale worldwide.
Digicel's Game-Changing Mobile Campaign: #More Ways to Win
Cross-App Gamification Success at Scale in Real-time across 33 markets and 5 languages
Digicel's innovative "More Ways to Win" campaign, delivered by SilverstoneCIS, integrated 7 apps, 5 automation platforms, and millions of network events to create a seamless gamified experience for over 10 million subscribers across 33 markets.
The comprehensive strategy, featuring real-time event-driven architecture, gamification challenges, and tiered rewards, achieved remarkable user engagement, new customer profiles, and significant rewards distribution.
By establishing a unified view of subscribers, this groundbreaking campaign has set a new standard for data-driven mobile marketing strategies and opened new opportunities for business intelligence.
DialaCoke 2022: Boosting Sales and User Experience with Promoflo
Leveraging Promoflo and creative update to drive Sales Surge with Enhanced User Experience
DialaCoke 2022, leveraging Promoflo, significantly improved Coca-Cola Kenya's mobile ordering experience by streamlining the process, offering guest checkout options, and optimizing site performance.
The platform revamp resulted in more than doubled first orders, a growing user base, and nearly doubled unit case volumes and paid orders within a month.
DialaCoke's innovative approach led to a remarkable sales growth, vastly improved user experience, and a 3X increase in results within a few months, catering to the needs of data-sensitive Kenyan smartphone users.
SportsMax Football Predictor Game
A match predictor game that successfully navigated legal and rights issues, keeping users engaged during a major soccer event.​
To engage soccer fans without infringing on legal and rights issues during a major soccer event, SportsMax implemented a match predictor game in their app.
This easy-to-understand and accessible feature attracted a significant number of unique users, generating substantial engagement over a five-week period.
Due to its success and positive user feedback, the match predictor mechanic has become a permanent app feature, now covering major football tournaments like the EPL and La Liga, driving continued engagement and user satisfaction.
Digicel West Indies' Get More This Summer - Sales and Activations!
Boosting Growth and Cross Platform Sales with Real-Time, Personalised Data-Driven marketing in selected West Indies markets.
The Digicel West Indies' Get More This Summer Campaign, powered by SilverstoneCIS, aimed to increase activations of Prime and Prime Plus Bundles, attract more subscribers, promote Digicel+ (Home Fibre) signups, and encourage timely Postpaid bill payments in the Dominican Republic, Saint Vincent & Grenadines, and Saint Lucia.
The real-time marketing campaign employed SMS, email, and MDA App push messaging to create relevance and incentivize participatio.
As a result, the campaign successfully drove subscriber growth and bundle activations across all three targeted markets, demonstrating the effectiveness of real-time marketing in achieving Digicel's objectives.
BrandMapp: Powered by SilverstoneCIS' FlashPanel
BrandMapp: a Deep dive into South Africa's Top 30% Income Earners
BrandMapp, an annual study targeting the top 30% of South Africa's income earners, uses SilverstoneCIS' FlashPanel platform to gain insights from over 33,000 respondents.
This population represents more than 80% of personal income and consumer spend in the country, making their understanding crucial for marketers and agencies.
Utilizing a mobile-first methodology, the study achieves cost-effective, high-quality data collection with high completion rates. As a result, BrandMapp equips marketers, researchers, and insight practitioners in various industries with valuable information to drive informed strategic and tectical business, product, marketing, and advertising decisions.
Mass User Engagement with BiP Discover Hub
Streamlining campaign management and driving user acquisition, engagement, and retention for 4 million of BiP users across 33 markets.
BiP Hub, a unified engagement solution developed by SilverstoneCIS, simplifies campaign management for over 4 million BiP users across 33 markets.
By integrating real-time solutions, audience segmentation, and a bespoke campaign management platform, alongside innovative in-app channels like the BiP Discover Hub and Marketplace, the project has reduced management costs by 2:1 and increased user satisfaction.
This comprehensive strategy has revolutionized user engagement, acquisition, and retention for Digicel, allowing marketers to focus on maximizing the strategic value of the app.
MTN Y'ello Star Auditions Platform
Delivered in partnership with MTN, SilverstoneCIS, EXP Nigeria and Afrinolly on the Promoflo audience network.
Covid19 and associated social distancing measures created challenges for MTN Nigeria's new talent property MTN Y'ello Star.
The competition generated more than 10,000 unique talent entries, and MTN had to find a way to deliver an audition experience in the new normal.
With Promoflo and an integrated live video conferencing and streaming platform, booking, multi-platform messaging comms, voting and gamification – we were able to deliver more than 800 hours of mobile, socially distanced, multi-location, LIVE auditions in 3 weeks.
The Digicel App Download Race
Dynamic QR Referral Platform delivered for the Digicel Group by SilverstoneCIS in association with Trend Media on the DigicelMORE audience network.
It started with a rebrand and a brief to connect printed posters, POS in store and CS badges with smart QR codes to app downloads. No problem.
We proposed a QR/SMS based approach to drive downloads through agents with deep linked referral mechanics - and a small pilot snowballed into a multi-market platform with more than 500k downloads in the first 6 weeks.
The DigicelMORE platform on which this solution runs is zero rated and optimized for contextual and personalised engagement on any device.
DialaCoke.com Kenya – You Order, We Deliver
Created and delivered with The Coca-Cola Company & Coca-Cola Beverages Africa by SilverstoneCIS in association with EXP Kenya on the Promoflo audience network.
DialaCoke.com is a data-light mobile solution that allows you to order your favourite Coca-Cola beverage for same day front door delivery, without having to download an app, on your phone and pay with mPesa.
A transformative Direct-to-Consumer mobile social commerce solution on Promoflo delivering new routes to market.
Buy the Nation a Beer - #OneNationOneBeer
24H Referral Campaign delivered by SilverstoneCIS in association with Vizeum for Castle Lager on the Promoflo audience network.
Castle had a great campaign where they would buy the Nation a Beer if South Africa made it to the finals.
Entries were low the week leading up to the semi-final with Wales during RWC2019. During a meeting with Vizeum the Thursday before the weekend, we proposed a test campaign to show what Promoflo is capable of.
Live within a day, we built a referral campaign and drove 5000 entries in a 24-hour blitz campaign.
Strategic Local Market Partnerships Brings Us Closer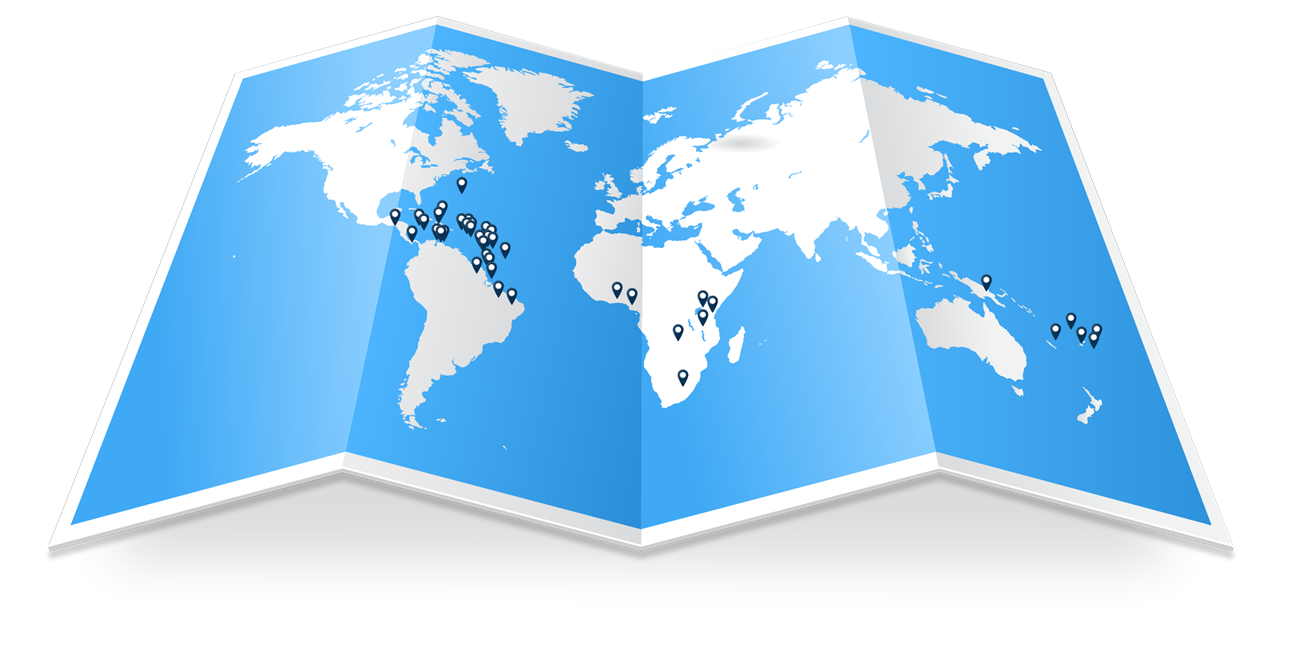 With headquarters in Johannesburg, South Africa and a really niche strategic local partner footprint, our friendly team of experts have decades of experience in collaborating and delivering localized success seamlessly across multiple time-zones, jurisdictions, cultures and languages worldwide.
Openwrx (SilverstoneCIS' core digital eco-system platform), is securely and compliantly hosted in the Microsoft Azure cloud and offers high speed, reliable and scalable performance with the ability to deploy dedicated private full-stack instances for enterprise clients.
Please reach out to explore new strategic local market partnerships.
Sub-Saharan Africa
Ghana
Kenya
Nigeria
South Africa
Tanzania
Uganda
Zambia
The Caribbean
Anguilla
Antigua and Barbuda
Aruba
Barbados
Bermuda
Bonaire
British Virgin Islands
> The Caribbean
Cayman Islands
Curacao
Dominica
French Guiana
Grenada
Guadeloupe
Guyana
> The Caribbean
Haiti
Jamaica
Martinique
Montserrat
St. Kitts and Nevis
St. Martin and St. Barth
St. Lucia
> The Caribbean
St. Vincent and The Grenadines
Suriname
Trinidad and Tobago
Turks and Caicos
Central America
El Salvador
Panama
South Pacific
Fiji
Nauru
Papua New Guinea
Samoa
Tonga
Vanuatu